In this section...
Institute of our Lady of Mercy Safeguarding Policy Statement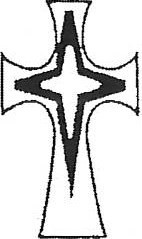 INSTITUTE OF OUR LADY OF MERCY
I
Registered Charity No. 290544
INSTITUTE SAFEGUARDING POLICY STATEMENT
The Institute of Our Lady of Mercy is committed to the National Safeguarding Policies and Procedures of the Catholic Church in England and Wales, to take all reasonable steps to protect all who are vulnerable from any form of abuse and to promote a safe environment for them.
This commitment flows from the fact that we are all made in the image and likeness of God and the Church's common belief in the dignity and uniqueness of every human life.
We start from the principle that each child, young person and adult at risk has a right to expect the highest level of care and protection, love, encouragement and respect that we can give.
We will liaise closely and openly with statutory agencies to ensure that any concerns or allegations of abuse are promptly reported and appropriately dealt with, victims supported and alleged source of harm held to account.
The Institute's commitment to the 'One Church' approach to safeguarding in the Catholic Church in England and Wales is also affirmed by this statement.
Our expectation is that this statement will be accepted and upheld by our Sisters and Associates, Staff, Volunteers and all who work for and with us in the Institute and also those who use our premises.

Signed:
(Institute Leader) Date: January 2023
Due for review: January 2024