In this section...
Ull's Football Tournament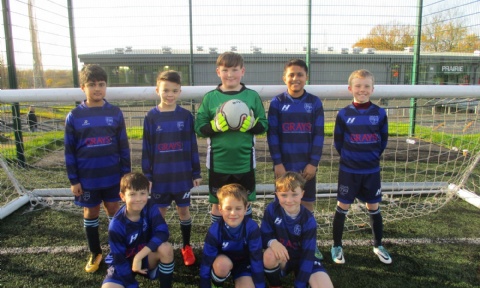 Year 5 & Year 6 Boys at the Prairie
On Thursday the 16th of November our Year 5 & 6 football team went to the Prairie Sports Village to take part in a football tournament.
There were 13 teams from different schools across Burnley and each team was put into 3 groups. We played 3 games in our group. Our first match against St Mary's Burnley ended in a draw but our next 2 matches against Cherrryfold and Heasanford ended in 2 fantastic wins, 2-0 and 1-0.
Unfortunately we failed to progress to the semi-final on goal differences but all our boys played extremely well and played as a team.
Well done to Jude in Year 6 who was presented with a certificate for respect and sportsmanship.
A fantastic well done to all our boys and a special thank you to Mr Malpass and Mr Adeel for their help with transport and tactical advice.