In this section...
Mini Tennis Final - 2nd  Place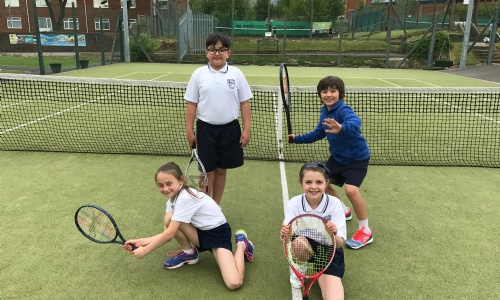 St Joseph's Park Hill School gained 2nd place out of 47 teams!
On Thursday 18th May our Year 4 tennis team went to Burnley Tennis Club to take part in the Burnley Schools Tennis Finals. There were 47 teams at the start of the competition and only 5 schools qualified for the final. All our children worked hard and played some excellent, competitive tennis. Well done to our fantastic tennis players, Naail, Sophia, Olivia and Lucas. Lucas who won all of his matches. They came away with 2nd place out of the 47 teams. Which is a fantastic achievement and we are all really proud of them. Miss Grillo said their behaviour was impeccable and they were a credit to the school.
Well done to our SUPER tennis team!