In this section...
Burnley Small Schools Athletics Final at Blackpool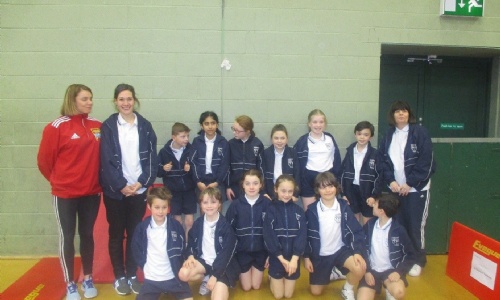 On Thursday the 23rd of March our athletics team went to Blackpool to represent Burnley at the Small Schools Athletics County Finals.
There were 15 teams in total taking part and each member of the team had to compete in 2 running events and 2 field events, these events included speed bounce, long jump and javelin.
All our team worked hard and performed to the best of their ability. We came 11th place which is a super achievement for such a small school.
Well done to all the team and a special thankyou to parents for helping with transport to Blackpool.
A special mention also to Miss Grillo who threw a very respectable 15 metres in the teacher's javelin competition!
Well done everyone it was a fantastic afternoon!