In this section...
North ISA U11's High Five Netball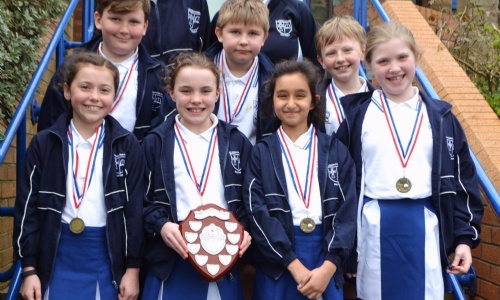 St Joseph's Park Hill Tournament Winners
On Monday the 13th of March our Netball team went to Hulme Hall Grammar School in Cheadle to take part in the Independent Small Schools High 5 Netball Competition.
There were 15 schools in total taking part and all the children were very excited and couldn't wait to get started.
We played 4 games in the group stages and were very worthy group winners. We then went on to play in the premiership round. Again our team played some fantastic netball, we won another 4 games very convincingly making us the tournament winners. This is the first time we have won the ISA Netball Competition and we are now the ISA Small Schools Northern High 5 Netball champions.
A fantastic well done to our fabulous Netballers and a special thankyou to Mrs Cottam for her help with transport and support. Please follow the link below to the ISA Website for ISA Report. http://www.isaschools.org.uk/blog/north-isa-u11s-high-5-netball-tournament-2017/