In this section...
Inter-School Gymnastics Competition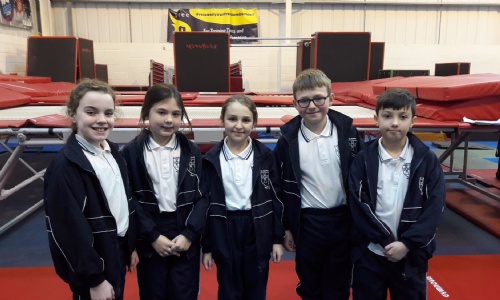 Best Centre - Tuesday 28th February 2017
On Tuesday 28th February, the year 5/6 Gymnastics team took part in an Inter-School competition at the Best Centre. They had to complete a floor routine and a vault, and were scored by a panel of 3 judges. About 20 schools took part and the level of competition was very high. Although our team did not finish in the top 3, they all performed to the very best of their ability and did us proud!
So very well done to Annie, Mia, Hannah, Jude and Quinn, also a special thank you to Mia's mum for helping us with the transport.