In this section...
Our High 5 Netball team through to the Final!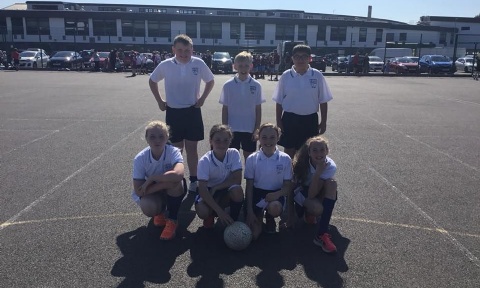 High 5 Netball Burnley Schools Semi-Final
On Tuesday 22nd May our Netball team went to Unity College to take part in the Burnley Schools High 5 Semi-Finals.
There were 9 schools taking part and each school was put into 3 groups. In our group we played Holy Trinity, Wellfield B and St James. Our team played some fantastic netball winning all 3 games 3-0, 5-0 and 6-0. We will now progress to the Burnley Schools Final on June 11th.
A fantastic well done to our super netball team!