In this section...
Gymnastics - Team Silver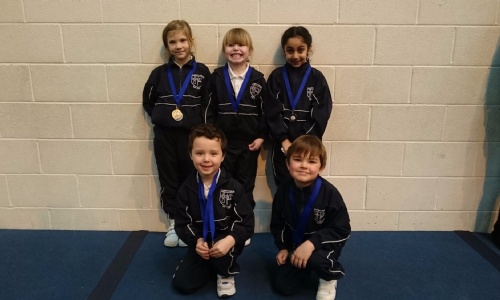 Burnley Schools Gymnastics Competition
On the 31st January Year 1 and 2 Gymnastics team took part in the Burnley Schools Gymnastics Competition at the Best Centre. Each child had to perform a floor routine and a vault.
All our children performed their routine brilliantly. Cora won the girls individual Silver medal, Callum won the boys individual Bronze medal and Archie the individual Gold medal.
However the team had not finished there, the team went on to win the overall Silver medal.
A fantastic well done to all the team and especially Archie who is only in Year 1.
A special thank you also to Millie, Callum and Emaan's mum for helping with transport.