In this section...
Netball - ISA Small Schools Competition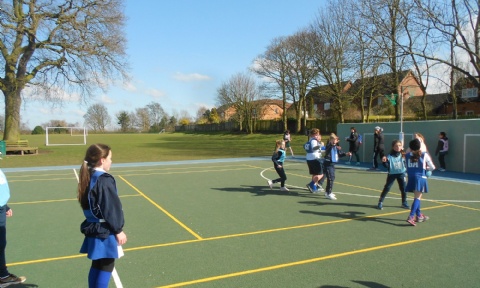 ISA Small Schools Competition, The Grange School, Northwich
On Monday the 19th March our netball team travelled to the Grange School in Northwich Cheshire to play in the ISA Small Schools High 5 Netball Competition. It had been snowing at the weekend and although the sun was shining and the snow was melting it was a freezing cold day.
There were 9 schools taking part in the competition and all the children were excited and really looking forward to it. We played 8 matches altogether and won all 8 of them, winning one game 10-0. The team played some fantastic netball and for the second year in a row were very worthy competition winners.
Well done to Amelia who received a certificate voted for by the teacher's for playing some really good netball and Kate who received a certificate from the organiser of the competition for playing exceptional netball to very high standard.
A fantastic well done to our ISA Small Schools Netball Champions.