In this section...
Multi - Skills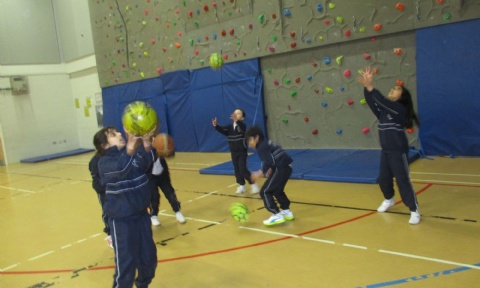 Multii-Skills Festival at Burnley College
On Friday 2nd February a group of children from Years 3 and 4 went down to Burnley College to take part in a Multi – Skills festival. There were a lot of schools taking part and each school had to compete in a range of activities that included throwing and catching, target throwing and balancing on a beam. All the children found balancing on a beam very difficult but they all showed great determination and completed it at the end.
All the children enjoyed the festival and completed each activity with a big smile on their face.
Well done to all our children and a big thankyou to the parents for helping with transport.