In this section...
ISA Maxwell Prize Winner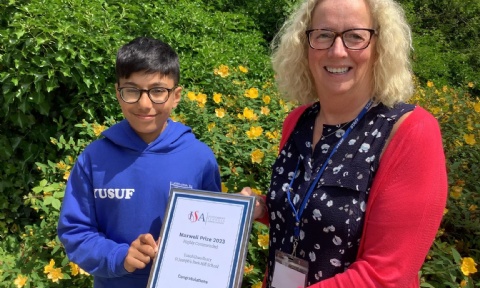 ISA Maxwell Prize Winner - Fantastic!
We are delighted to announce that Yusuf in Year 6 has come Runner up with Highly Commended in the Independent Schools Association Maxwell Prize Competition.
The Maxwell Prize celebrates the achievements of Year 6 children in education at the schools of ISA Members. The prize is non-academic and rewards a holistic approach to school and community life.
All ISA Members' schools are invited to nominate one student for the prize. All nominees are included on the Maxwell Prize Roll of Honour on the ISA website.
Yusuf was nominated by our school and was recognised for his all-round contribution to school life. His Highly Commended Prize is well-deserved. We are very proud of him.
Congratulations to the winner for 2023:
Walter, St Dominic's Priory School
Highly Commended:
Yusuf, St Joseph's Park Hill School
Charlotte, The Kingsley School
Samara, St Gerard's School