In this section...
Burnley Swimming Gala Champions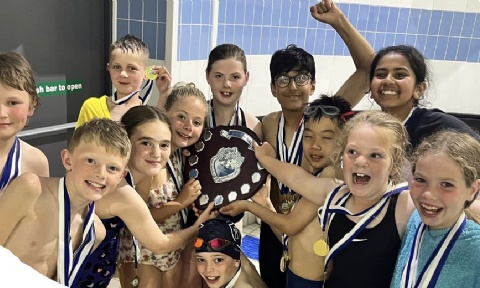 St Joseph's Park Hill are Burnley Swimming Champions!
After a 4 year gap due to the Pandemic, BSSP (Burnley Schools Sports Partnership) held their annual Burnley Primary Schools Swimming Gala on Friday 16th June at St Peter's Centre. Helen Tyson and her team had the assistance of Burnley Bobcats Swimming Club for the event. Eight primary schools took part and spectators were treated to some fantastic and nail-biting swimming races, particularly the team relays which ended the exciting evening.
St Joseph's Park Hill pupils were delighted to be awarded the Shield for the third consecutive time. It was a brilliant team effort and congratulations to two of our pupils who "swam up" in higher age groups, and to all the children who encouraged each other in every race.