In this section...
May the month of Mary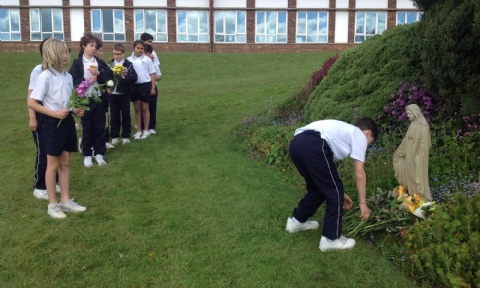 Year 5 laying their flowers for Mary
May is a very special month in the Catholic calendar as it marks the month of Mary. This is a time when we should take time to think about Mary and reflect on how she is the Mother of Jesus and Mother to us all. Each class brought flowers in and laid them outside at the Statue of Mary in her honour.