In this section...
Inside Out Day 6th February 2020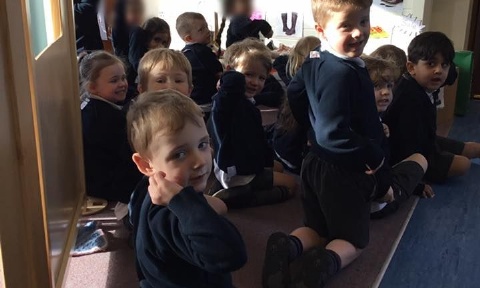 Some of Pre-school children wearing their jumpers / cardigans Inside out
As part of Children's Mental Health Week, we held an "INSIDE OUT DAY!" This is a national initiative to improve awareness of mental health. Everyone in school will wear their jumper or cardigan INSIDE OUT for the day. This is to highlight that even if people look okay on the outside, they may not feel okay on the inside. We should ALWAYS BE KIND as others may be feeling sad or lonely. The children have had discussions about this in class in RE and PSHE lessons.