In this section...
YOUNG VOICES 2020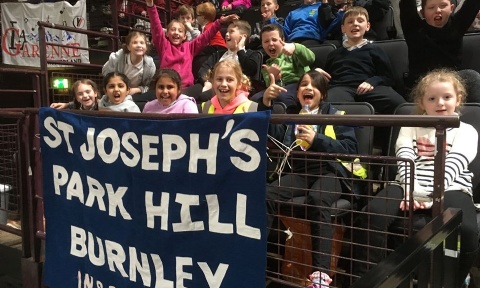 Our Choir representing St Joseph's Park HIll School Choir at
Young Voices - Manchester Arena
What a fabulous evening was had by the choir, staff and parents at the Young Voices concert at Manchester Arena on Thursday 30th January. You might have spotted us on Look North West News! There were guest appearances by Tony Hadley and Urban Strides to name just a couple. It was a wonderful spectacle and an unforgettable experience for the children to be part of, singing along with 8000 other school children. Thanks go to Mrs Goffee for preparing her "Wednesday Waffles" for the concert.