In this section...
We welcome Stuart Reid the children's Author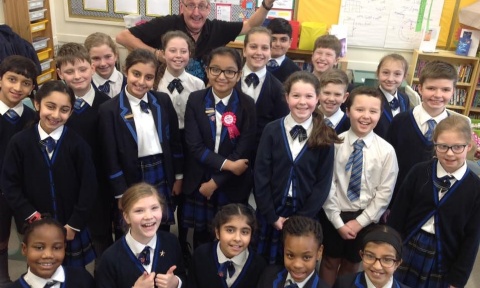 Stuart Reid with Year 5 and Year 6 children
We welcomed Stuart Reid a children's author in a special assembly this morning. He has been working with children from years 1 to 6, and what a morning!
After a incredible assembly that left children (and teachers) crying with laughter, children have enjoyed an inspirational writing workshops with him throughout the day.