In this section...
Elite Cross Country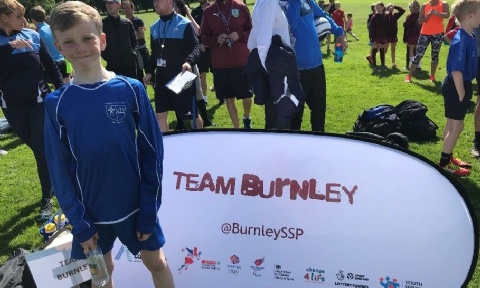 Borough Finals Elite Cross Country - Towneley Park, Burnley
On Thursday the 20th of June, George went to the borough finals elite cross country at Towneley Park. He was in the Burnley team along with other children also from Burnley. George was very nervous before the race but Miss Grillo gave him the encouragement and reassurance he needed and as he lined himself up on the start line, he was raring to go.
The boys were very eager to get to the front of the line and luckily George got to the front. The race got off to a flying start with George coming and keeping around 30th position. It was a long and intense run. Everybody was pushing and battling to get higher in the rankings. It was very hard for George as he was suffering from an injury but he persisted through and got a well-deserved 44th place. Overall Burnley were the fastest borough out of the boys. This is a very big achievement and well done to all the boys who ran for Burnley. Thank you to Miss Grillo for her support.