In this section...
Year 1 & 2 visit to Media City & The Lowry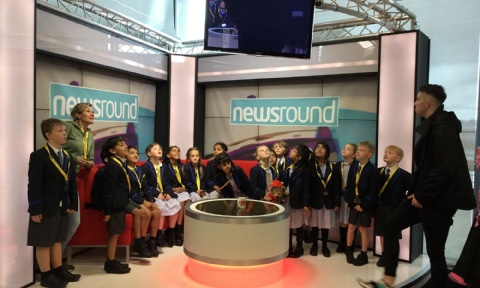 Year 1 & 2 Trip to CBBC – Media City
On 13th of June Year 1 & 2 enjoyed a trip to the BBC Studios. It was amazing! We recorded our own showing of Newsround and hosted a CBBC Show. Then we went across to the Lowry to admire paintings by LS Lowry. A fantastic time was had by all.