In this section...
All Stars Cricket Event at Lowerhouse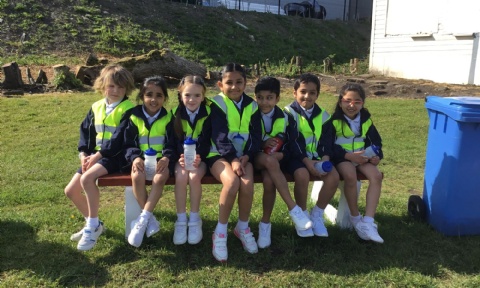 Some of Year 1 and Year 2 Pupils
On Wednesday the 15th of May a team of children went down to Lowerhouse Cricket Club to take part in an All Stars Cricket event. It was a beautiful sunny day and to take advantage of the lovely weather the team along with Mrs Barker and Mrs Whitehead walked down to the venue wearing our brand new Hi Vis vests. There were lots of schools taking part in a range of activities which included throwing a ball at a set of wickets, and playing a mini game of cricket. All our team tried their best and really enjoyed all the activities.
We definitely have some future cricket stars in Year 1 and 2.