In this section...
ISA Netball Competition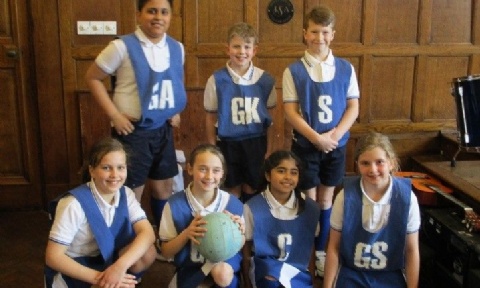 Monday 11th March ISA Netball Competition v Penton Prep
On Monday the 11th of March our Year 4, 5, 6 Netball Team went to the ISA Netball Competition. Our first game was against Penton Prep with Olivia and Henry shooting and at half time we were winning 3 - 1 we all played very well and at the end of the game we won 6 - 1 .
The second game, was against Beech Hall and both teams played exceptionally so at half time it was 2 all. The second half Khadim was shooting amazingly with some great shots however the game finished as a draw.
The third game, we were against King's Mear. We all made some great passes and defended well but at half time it was still 0 - 0. In the second half Zoya scored one extraordinary goal but unfortunately we lost 3 – 1.
The fourth game, was against Branwood this team looked very professional and they played just as professionally as they looked. At half time we were losing 5 – 1. We didn't give up and in the second half Olivia managed to score a fantastic goal and we managed to finish 5 – 2 to them.
The whole team played great showing great teamwork and sportsmanship, and in our group we came fourth place. We had a great time and were very proud of our placement. Also, thank you to Olivia's mum and Zoya's mum and Mrs Haasbroek for helping with transport.
Thankyou everyone for such a great time!
Written by Olivia and Stella