In this section...
Park Hill comes away with a                    Bronze Medal!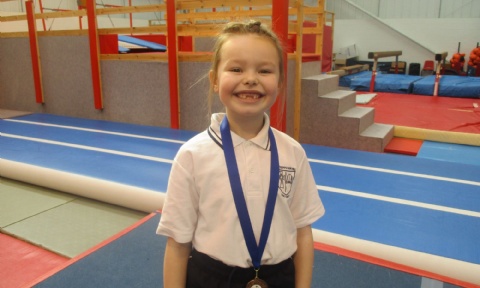 Burnley Schools Gymnastics Competition
Best Centre, Burnley
On Tuesday 20th February pupils from years 3 & 4 took part in a Gymnastics competition at the Best Centre, Burnley. Well done to all the children for coming 7th place out of 15 schools. Millie in Year 3 won a Bronze medal in the girls' individual event. Well done Millie!
A full report of the event can be seen under our Sports Section.