In this section...
Happy New Year!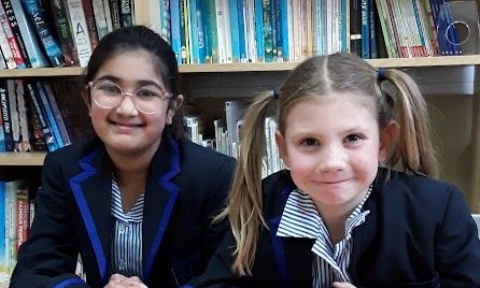 Hello, our names are Zahraa and Penny, and welcome to our school blog. Happy New Year! 🎉
This week we will be talking about how the school is saving up for a pond and an outdoor classroom. This will be for our forest school activities and lessons. We are very excited about the pond and the outdoor classroom because we will be having lots of lessons out there. We are hoping to get some frogspawn and watch them grow into frogs! 🐸
Bertie's uniform has gone missing. It was in a Tesco carrier bag, during the football match. When the match was finished the bag was gone. It had his whole uniform in, except his shoes. Please can everyone check at home and in their car boots.
On Friday the 6th of January we are going to watch Cinderella at Colne Muni Theatre. Everybody has been looking forward to this event since the whole school got a letter before Christmas.
See you next time for more exciting news!