In this section...
A New School Year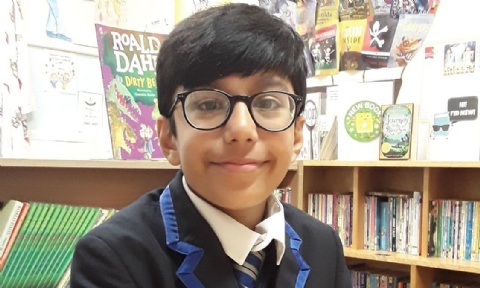 Hello and welcome to my first-ever blog! I'm Yusuf, your average Year 6 pupil, If average means cool and awesome (as well as hard-working).
After a long summer holiday, it seemed as though everyone was raring to go! Though there were some heartbroken parents who didn't get a second glance at dropoff!
It was an eventful week for Year 6. We got many different jobs including Librarian, Prefect, Chairs for Assembly, Music Monitors, Sports Crew and School Blogger (that's me). The House Captain will be announced next week so watch this space! Year 6 pupils were promoted to Gardeners. We competed to gain our wanted seed and in the end, miraculously we all came out with smiles on our faces. I hope we can nurture our seeds by inspiring and guiding them to grow into big flowers.
This week we got to experience forest school with Mrs Taylor. Forest school is outdoor education where we are encouraged to use our natural surroundings to learn various skills. The highlight of this week's lesson was walking around blindfolded with a cup of water in our hands. Predictably there were a lot of wet bodies. We became more aware of our senses and learnt about sense-heightening and sense-deprivation.
In other news, sadly the Queen passed away. She was the longest reigning monarch in all of British history and the nation's Grandma. To quote her, she said; "it is worth remembering that it is often the small steps, not the giant leaps that bring about the most lasting change". I hope we can take inspiration from this and implement this into our daily school life at Park Hill.
Fact – did you know that Sony's first product was a rice cooker!!!
See you next fortnight!