In this section...
Blog 4!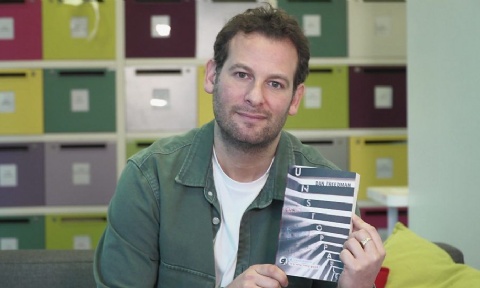 Hi! Welcome to my 4th blog entry. This week, I am going to tell you all about our virtual visit from a top author and our fun-filled drama lessons.
First, on Thursday, all the classes had a zoom visit from a top-notch author, writer of the amazing and world-famous Jamie Johnson book series…. Dan Freedman! Dan talked to us through the laptops and told all of us about his amazing experiences as an interviewer of first-rate footballers like Ronaldo and even Messi. As a sports journalist, he got to meet the World Cup England team of 2002 and got to travel with them throughout the tournament. After being a journalist for many years, Dan wanted to write a book. He decided to write about something he had always loved, football. He used his own experiences as a child to create the characters and plan for the books. After writing the first book, Kick Off, in 2007, and finishing the series in 2014 with Skills From Brazil, the BBC were receiving letters from children around the country to start a TV series based on Jamie Johnson. After the BBC were convinced, the show became a huge hit. Now, he has written a new book, Unstoppable, it may not be a Jamie Johnson book but it's still a huge book. Dan's visit was awesome and I loved being able to ask him questions and find out more about the Jamie Johnson series. [even if he is a Spurs fan!]
Next, for the past three weeks, every Friday, we have had a teacher from Burnley Youth Theatre, have a zoom meeting with us and we have done some really fun, and silly, things! We have all really enjoyed Miss Emily's games and all loved having a really fun session with her. We played games and sometimes we acted out things. We have all had a weekly drama lesson before Covid-19 where we would learn and put on a show at the end of term. However, as we only had three weeks, Miss Emily has found some really fun things for us to do and we have found it really exciting and will definitely miss the lessons now that we have stopped. But we are hoping that after September we might be able to have our normal drama lessons again!
Overall these two weeks have definitely been fun-filled and action-packed and I know I've liked them. Thank you for reading this blog entry and I hope you continue to!