In this section...
Gymnastics Competition Years 1 & 2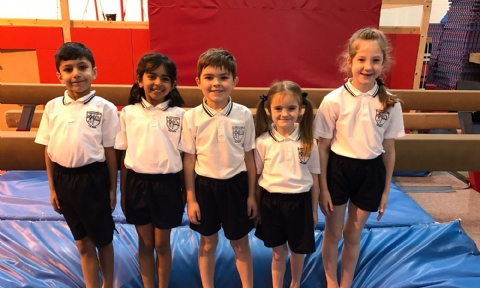 Year 1 and 2 at Gymnastics Competition at the Best Centre, Burnley
On Tuesday 5th December, Archie, Aqsa, Florence, Eleanor and myself went to the Best Centre to take part in a gymnastics competition. There were 15 schools and it was very scary. One at a time we had to do our floor routine and then our vault. We were all a bit nervous with everyone watching us but we did really well!
We came 5th place out of 15 schools. We all really enjoyed ourselves and Miss Grillo was very proud of us and our behaviour.
Well done team and thankyou to the parents for your support and help with transport.