In this section...
U11's ISA Basketball Competition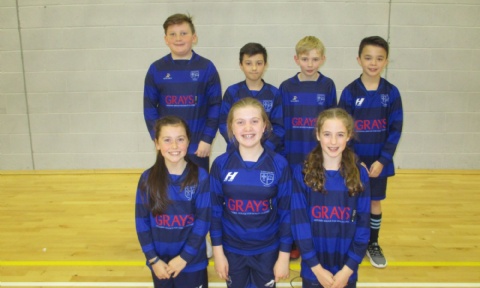 Year 6 at the ISA Basketball Competition, Ellesmere Port
On Wednesday 29th of November our Year 6 Basketball team went to Ellesmere Port to take part in the Under 11's Independent Schools basketball competition. There were 12 teams in total taking part and the teams were put into 2 groups of 6. We played 5 matches in the group. All our matches were very competitive but we played extremely well in all of them. Out of the five matches we won 3, made a draw and lost 1. At the end of the group stages, all the points were totalled and we won the group on goal difference.
We then played the Firs School from Chester in the semi-final. This was a really close match and when the whistle blew at the end the score was 1-1. This meant penalties. Each team took 3 penalties,
Unfortunately we lost the game 1-0. We then had to play Bridgwater School in a match for 3rd and 4th place. All our team were very determined and played extremely well. We came out very worthy winners, winning 10 points to 0.
A fantastic well done to our super basketball team 3rd place is a fantastic achievement for our school.