In this section...
ISA Athletics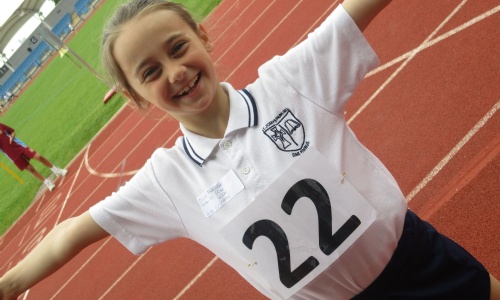 At Sports City, Manchester, Wednesday 24th May 2017
On Wednesday 24th May, a team of junior children excitedly travelled to Sporty City in Manchester to take part in the Independent School Northern Area Athletics tournament.
Our children competed in sprints, distance runs, throwing events, long jump, tug of war and relay.
All our pupils performed exceptionally well and put their heart and souls into each event.
We had several children who made if through to the finals.
Sohan and Zoya from Year 2 stepped up to compete in the U9 teams and were dedicated competitors.
A special well done to Olivia and Annie who came first in the 600m run for their age group and now will be competing nationally in Birmingham.
Well done to all our children who were well behaved and did their school proud.
Thank you to the parents who came to cheer us on. We all had a fantastic day despite the sad circumstances of earlier in the week. Please see the link for a report from the Burnley Express http://www.burnleyexpress.net/news/nine-year-old-back-in-manchester-to-claim-gold-days-after-escaping-arena-attack-1-8563006