In this section...
Tom Palmer Visit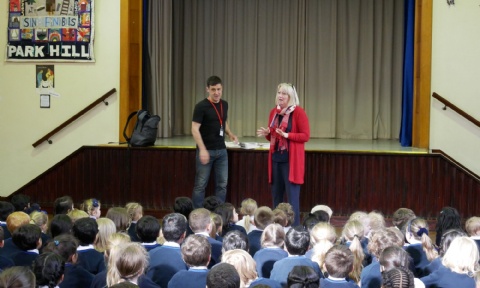 Famous children's author Tom Palmer visited school on Tuesday. After introducing himself at a whole school assembly, Tom spent time in every class during the day explaining how he began to write, what inspires him to write, and answering all the children's questions.
He finished his visit with book signings and presenting certificates to any children who had read an entire series of his books.
Tom was very open and honest with the children and they were clearly inspired to read more after speaking to him. What a great day!
You can read more about Tom on his website: www.tompalmer.co.uk