In this section...
ISA Northern School Athletics Competition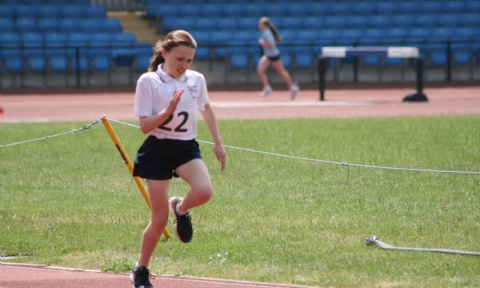 Tuesday 5th June 2018 at Sport City, Manchester
On Tuesday 5th June 2018 our athletics team went to the impressive Sports City Stadium in Manchester to take part in the ISA Northern Schools Athletics Competition. There were 26 schools in total taking part and the stadium was very noisy with lots of excited children.
The first race was the Under 9's, 60 metre sprint and both Cora and Zoya ran a fantastic race both qualifying for the final later in the day, where Cora came in 4th place overall.
Next to qualify for a final running a very good heat and coming 2nd was Amelia in the 150 metres.
After all the exciting sprint races came the 600 metres. Well done to Feehan in the Under 10's who ran really well, coming 3rd and narrowly missing out on making the National Finals. Next to run was Olivia, who ran a fantastic race, winning overall very comfortably. Annie was next to run in the Under 12's again Annie gave another fantastic performance winning the race with a super sprint finish. Both Olivia and Annie will now go to the ISA National Finals in Birmingham to represent the Northern Independent Schools when they take on the South on the 19th June.
Well done to our brilliant athletics team, it was a fantastic day and everyone worked hard. Good Luck to Olivia and Annie in Birmingham we wish them every success in the National Finals.